The Inter-club League is a "friendly" competition format, where a group of local clubs are organised into a League and compete against each other throughout the summer at weekend events, usually four to six clubs per league.
The winners of each League then compete in a final to find the year's winner.
The Devon and Somerset Gliding Club (DSGC) Team captain for 2018 is Matthew Williamson with Pete Bennett Vice-captain.
Complete ICL rules available for download (PDF)
2018 calendar and entries
Dates may be rescheduled
Date
Venue
Day
Novice
Intermediate
Pundit
Overall Result

28 - 29 April

SCRUBBED

WX

Halesland
Sat
Sun

Paul Little
Paul Little

Matthew Williamson
Matthew Williamson

-
-





28 - 29 July

SCRUBBED

WX

The Park

Sat
Sun
-
-

-
-

-
-


18 - 19 August
reserve
Sat
Sun

-
-

-
-
-
-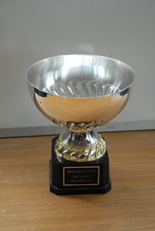 How do I qualify?
The maximum experience limits for each class are given below:
Novice:
This year there can be any number of novices to encourage low experience pilots (highest scoring counts)
Any pilot who, by 1 April of the League year:
has not flown in a rated competition, (Regionals, Inter-Services or Junior Nationals)
has not flown a 300 km qualifying for Gold Distance.
Novices may fly any glider with a handicap of 98% or less, and must not carry water ballast.
Intermediate: Any pilot who by 1 April of the League year:
has not flown in a Nationals level competition, (except Junior and Overseas Nationals)
has not flown a 500 km qualifying for Diamond Distance.
Pundit: Anyone can be a pundit.
If desired, a pilot may fly in a higher class, e.g. a pilot qualifying for Intermediate status may be entered as his club's Pundit.
When do they take place?
There are as many events as scoring clubs each year held over weekends roughly a month apart during the soaring season. All scoring clubs compete at their home site.
How does it all work?
At each event the home team provides a competition director, task setter and met person and we all pray for good soaring conditions. Points are awarded for positions in each class over the two days and aggregated for the whole event, giving weekend scores for each team. Winners get 5, second 4 and so on. Day winner prizes are usually awarded in each class. The overall winner at the end of the four events goes forward to the National Finals to meet the winners of all the other leagues.
Volunteers required to help with running the NHL leg
We need a task setter, Met., help with scoring, morning briefing, grid and launching.
Who else is in our league?
Mendip GC at Halesland
Bath, Wilts and North Dorset GC at The Park
Wyvern GC at Upavon (TBC)
Dartmoor Gliding Society and Dorset Gliding Club are scoring participants